Used aluminium workboats
Hasekamp Trading Holland is specialized in buying and selling used equipment for the Marine construction companies. We always have a wide range of related equipment for sale, for example: Multipurpose workboat, road transportable workboats, landing crafts, spuds, winches, schottel rudder propellors, generators and much more.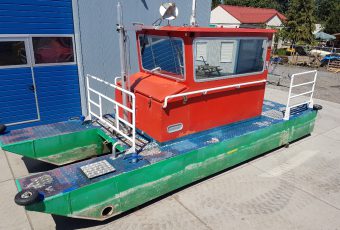 This used aluminium Catamaran Pile Boat is in a very good condition!
More information